Do you crave the taste of coffee but don't always have time for a cup?
Introducing Coffee Time Syrup! This delicious syrup is perfect for coffee lovers who want the taste of delicious coffee without having to brew a pot or simply want to taste coffee on everything. Simply add a few drops of Coffee Time Syrup to your favorite drink and enjoy the flavor of freshly brewed coffee anytime, anywhere!
How to Use Coffee Time Syrup
Coffee Time Syrup is incredibly versatile and can be used in various ways. Here are just a few ideas:
Add it to your morning smoothie for an extra energy boost
Mix it into oatmeal or yogurt for a delicious breakfast treat
Use it as a flavoring in baking recipes like cakes, cookies, or muffins
Drizzle it over ice cream or fruit for a quick and easy dessert
Stir it into seltzer or milk for a refreshing coffee-flavored beverage
No matter how you use it, Coffee Time Syrup boosts your morning, noon, or evening routine!
If you've been looking for a delicious way to enjoy the taste of coffee without having to brew a pot, look no further than Coffee Time Syrup. This versatile syrup can be used in various ways, from drizzling it on ice cream to baked goods; your limits only set the options! So why not give it a try? Your tastebuds will thank you!
---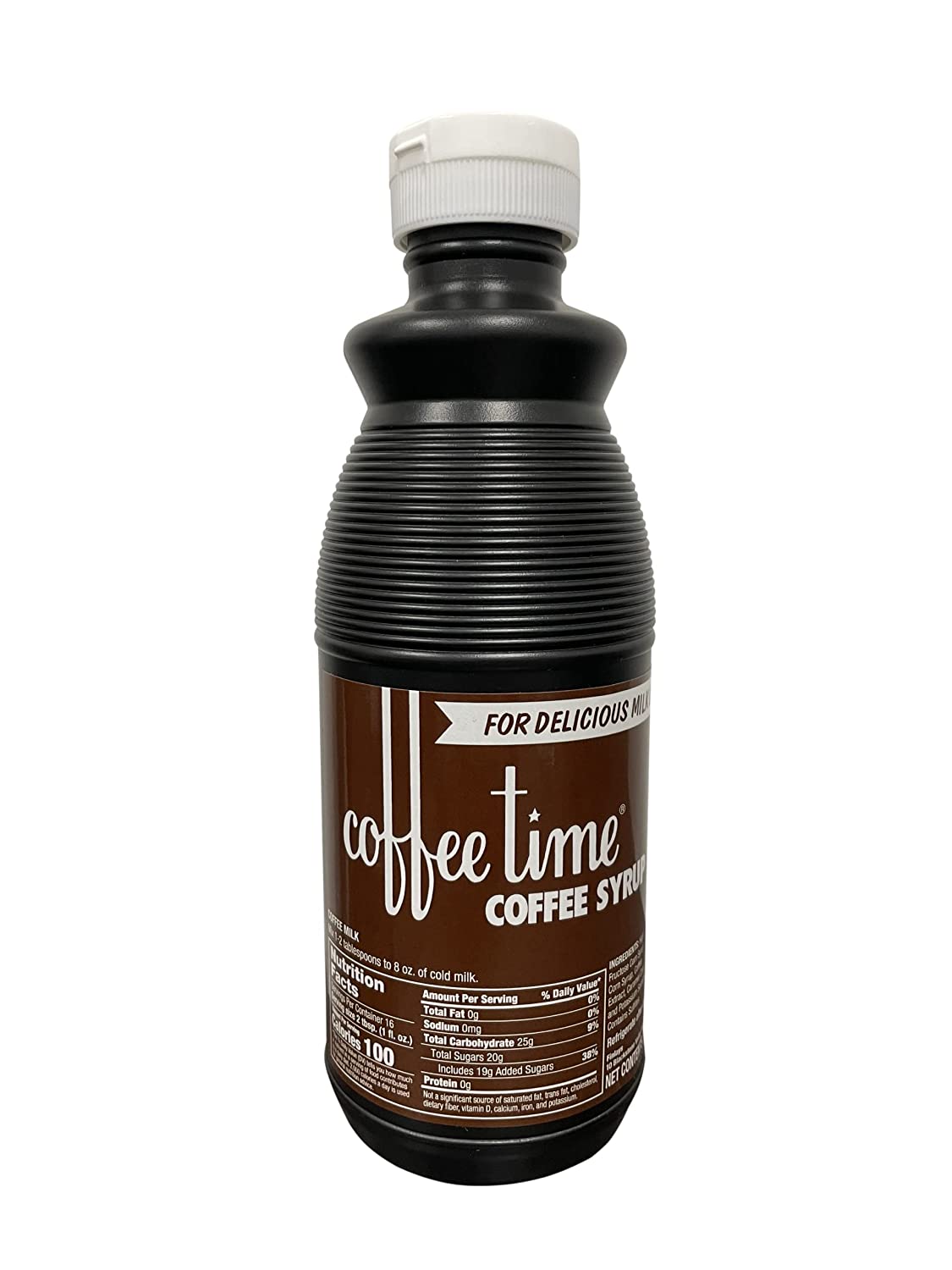 Coffee Time Coffee Syrup is the strongest coffee syrup with an intense flavor. Pour this over desserts, pancakes, ice creams, or anything you want! It can even make your milk, coffee milk! Enjoy this old-time favorite for delicious milk drinks.
Check Price on Amazon
Who doesn't love coffee?
And who doesn't love delicious syrups to add to their drinks or desserts for a flavor boost?
We know you'll love Coffee Time Syrup because it tastes like coffee! It's the perfect addition to your taste buds' pleasures.
Try Coffee Time Syrup today and see how amazing it makes your coffee!

If you're looking for a diabetes-friendly coffee creamer, your search ends here! Rival Recon's article on the five best creamers for diabetes is worth checking out. It's perfect for sweetening and creaming your brew with ease.
---